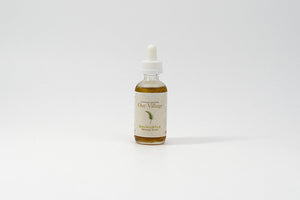 The Lasting boost that doesn't wear off. B4Uhustle is just that; everything your face needs to get through the day.  Our essential blend will help reduce oil production, tightens the skin, while protecting the opportunity for breakouts. Add balance back to your skin.
Geranium Oil: Promotes cell regeneration, helps tighten skin, treats acne and reduces inflammation 
Palmarosa Oil: Regulates skin moisture and oil production both for dry and oily skin. Nourishes skin health, preventing inflammation while balancing sebum production (oily skin production)
Rosehip Oil: Packed with vitamins and antioxidants. Rosehip is great for hydrating dry skin, nourishing and correcting dark circles. 
GrapeSeed Oil: Grape seed oil penetrates blocked pores and cleanses breakouts 
Pumpkin Seed Oil: Packed with essential fatty acids pumpkin seed oil deeply penetrates into skin providing a long lasting moisture without greasiness. These acids help balance oil production, while moisturizing dry skin and controlling oily skin. 
Jojoba Oil: Natural moisturizes, jojoba absorbs naturally into skin without clogging pores providing skin with a Vitamin B and E complex help in repairing damage skin. 
Calendula Petals: Natural healer, soothes and heals wounds and minor cuts and also helps relieve insect bites. 
USE:
Apply 2-5 drops onto clean skin once every morning 
Gentle for both Dry and Oily Skin
SKIN TYPE:
Dry prone 
Oily Prone
Combination 
Mature 
Sensitive 
Normal 
Acne Prone